Heaps of KiwiSaver choices abound, but just because you can – doesn't mean you should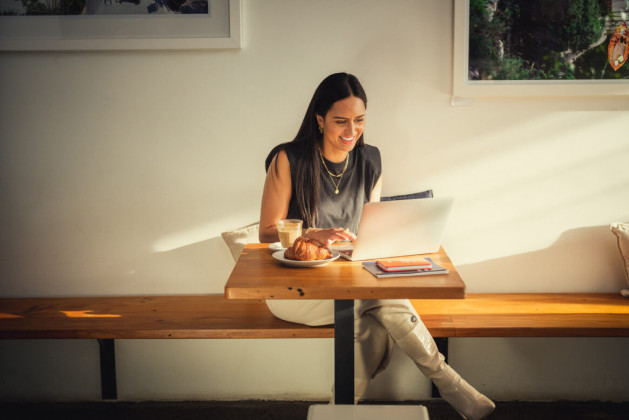 16 October 23
Reading time: 6 minutes
Posted by Tom Hartmann in KiwiSaver 0 Comments
There's always been a lot of choice in KiwiSaver. The self-select (or 'self-managed') option that Sharesies has been rolling out – where you can pick individual companies and exchange-traded funds (ETFs) to invest your money in – is the latest in a long line of options available ever since KiwiSaver started in 2007.
During that time KiwiSaver providers have naturally aimed to compete by offering standout features with their schemes – something to set themselves apart from all the others out there. There is heaps of variety!
But as with all things, just because you can do something doesn't make it a good idea.
Can picking shares in your favourite companies get you good results and grow your money?
Studies show that this is notoriously hard to do consistently over many years, especially for those with accounts under $200,000. Picking individual shares doesn't have a flash record compared to owning an entire market through low-cost index funds.
Just as importantly, will you have too few eggs in too small a basket? More on how to spread your risk below.
Sure, there's still that rule that you can only be in one KiwiSaver scheme.
You can switch, which is not hard, but you can only be in one scheme at a time. This has undoubtedly made it easier for people and KiwiSaver companies to keep track of things.
That said, the rule really hasn't meant that KiwiSaver members suffered from lack of choice – or blocked anyone from being in multiple funds or even having more than one fund manager.
But you can easily split your investments over multiple funds.
To recap: a typical KiwiSaver scheme has multiple funds on offer. Typically there is a spectrum from aggressive or growth down to balanced, conservative and even defensive funds. You can deal out your contributions between two funds, three, four, etc. – as long as they are with that provider.
At times people will hedge their bets and put some in a conservative fund and some in a growth fund. Effectively, they're just creating a balanced mix and might as well be in balanced fund. The provider has created a fund with that mix of investments already.
Sometimes those multiple funds can even have different companies managing them.
Ever since KiwiSaver started, a scheme's funds could even be managed by different companies on behalf of the overall scheme provider. Clear as?
For example, you could be in AMP's scheme, for example, and still be in a fund that was managed by ASB or Milford. Confusing at first, but not hard to find and select if you were keen.
Platforms already offer a wide selection of fund managers and funds, too.
There are already KiwiSaver platforms these days that have a stable of fund managers on hand for us. If you're trying to protect yourself from just one manager doing a bad job of investing for you, you can already have a bunch.
InvestNow, for example, has 15 fund managers that you can choose from, including well-known KiwiSaver managers like Fisher, Milford, Pathfinder or Smartshares. Another newish platform is KiwiWrap, with perhaps the most extensive menu to choose from.
Some schemes adjust your fund investments in line with your age.
There are also 'life stage' options in KiwiSaver which typically are not funds, but are a strategy that feeds your money in defined amounts into two or three different funds, depending on how old you are.
Your percentage might change every five or ten years, but gradually more and more of your money is automatically funnelled into a fund with less risky assets.
You can also invest in a single sector or even an individual company.
As you get to the extreme ends of either aggressive or defensive funds, you'll find those called 'single sector', which typically hold company shares from a single industry, such as commercial property in New Zealand, or resources in Australia.
And much like what Sharesies is now coming out with, Craigs Investment Partners has been allowing their members to select shares of individual companies since the early days. The difference is that up to now this was only served up with a side of professional advice.
So what's the deal with Sharesies KiwiSaver?
A few essentials to know about the new Sharesies self-select menu:
You'll start with one of five base funds, picking from three growth funds, a balanced fund, or a conservative one.
On top of that, you can invest in individual companies or ETFs. Each selection can be as much as 5% of your KiwiSaver.
The part that's individual companies or ETFs cannot total more than 50% of your KiwiSaver. So you could have 10 investments of 5% each, or 50 of 1% each, or even more tiny slices of shares – however you want to play it.
So no matter how big a fan of Tesla, the Warehouse or Hallensteins you are, shares in each company can never be more than 5% of your holdings. But you now have control to make sure they're in there.
But just because you can… Picking shares is fun, but it's extremely difficult to get good results. Even the professional fund managers have a hard time outperforming the market generally, and they do this as their full-time job! We highly recommend a conversation with a financial adviser so you can make sure your investing makes sense for you.
The goal is to stay diversified any way you can.
The key principle with too many choices on the KiwiSaver menu is spreading your risk. The old adage of not having all your eggs in one basket applies, what's known as diversification. Will you be diversified enough? Or will you be depending on too few companies to perform?
To answer that, you need to dig into each fund and understand what investments it holds. Ideally you need a multitude of shares, in a variety of companies, industries and geographic locations worldwide. Some industries will do well, others less so – we just can't predict which.
By spreading your risk this way, you can smooth out those inevitable ups and downs in value that come with investing in KiwiSaver – and not lose money! Here's more on investment funds.
Overall, all these options can leave you feeling paralysed and not sure what to pick – or it can energise you and keep you engaged with KiwiSaver so that you're making savvy choices and growing towards your future.