Power bill hacks that put money back into your pocket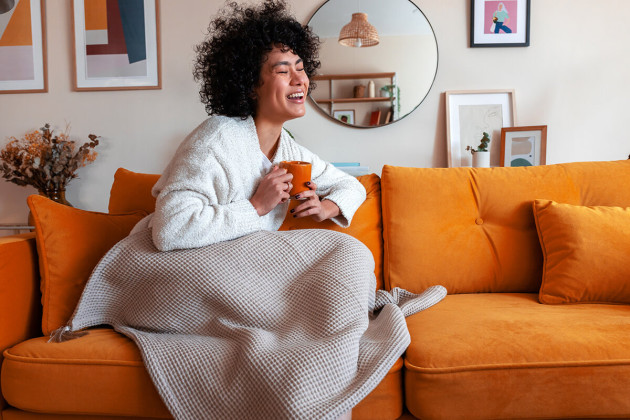 15 May 23
Reading time: 6 minutes
Posted by Elizabeth O'Halloran 2 Comments
With the winter chill setting in, it can be a challenge to stay warm and cosy when you are on a budget. Heating your home or flat can add up, so what action can you take?
The key is to start planning now - before winter begins.
Find the best price
Be proactive and make a plan before winter really sets in. Knowledge is power, so grab your power bill from last year and check how much it was. Use the website Powerswitch, add your details and find out if switching to another provider can save you money. If you do find a better deal, ask your current provider if they'll beat it before you switch.
Be strategic about when you use power
Regularly reviewing your options is a great place to start saving. It is worth asking if your retailer provides "free hours" of power and max out those more power-hungry household appliances during those times.
Even if they don't have free hours, they might have different pricing for daytime vs nighttime or weekdays vs weekends – make sure you know when you're getting a better price.
Keep the heat in and your house dry
The biggest costs over winter are usually heating your home, using hot water and running a dryer.
How can you reduce these costs? Before the cold strikes, take steps to avoid using too much power.
The key things to investigate are:
Check the windows and doors to see where the draughts are coming from. Tighten latches and seal gaps in doors and windows by adding seal stripes from a hardware store. Add "door snakes" if your internal doors have gaps so heat can't escape.
Add heavy curtains with thermal backing to keep heat in. Second-hand curtains can be found on Trade Me, from a curtain bank or watch out for specials.
Stuff any old fireplaces or close cat doors to stop heat getting out.
Check your hot water cylinder – is it wrapped? If it is an older cylinder that's not insulated (typically before 2001) this is an area where you can save money. Pipes count as well, so insulating the first meter with some plumbers' foam pipe insulation is a good cost-effective option.
Make sure your dryer is vented outside so the damp isn't coming into the house. Drying clothes in the house can make it a lot harder to heat.
Underfloor insulation can really make a difference. Up to a third of your heat can be lost through the floor. Check here whether you're eligible for help paying for insulation and keeping your home warm.
Make sure your heating is efficient
How do you plan to heat your house this winter?
Heat pumps are the best option for price and warmth – check out the Warmer Kiwi Homes programme to see if you are eligible for support with insulation or heating. Banks also offer low-cost loans to pay the up-front costs for heat pumps or insulation. Using more efficient heating options will save you money in the long term, allowing you to pay these costs back.
Clean your heat pump, both indoors and outdoors. This is something you can do yourself, rather than paying an external provider.
Buy timers and limit how long your heaters run to conserve energy.
Have a fireplace? An "always on" approach to stocking firewood will keep you going over the winter months, especially if you can access free firewood.
Avoid gas heaters as they put a lot of moisture into your house and are the least effective for heating.
Budget for winter's increased bills
Working to a budget with your power will help prevent the surprise of unbudgeted power bills. Pop your average winter power costs (based on last winter's bills) into our budgeting tool to see the impact on your overall budget. You might have to move some things around to get through the winter months.
Track your actual power usage throughout the month to make sure you know what to expect. Glimp.co.nz lists the electricity companies that provide apps to monitor usage. Checking in regularly on your forecast costs can also incentivise you to reduce how much your whānau use from day to day.
Top tips for your daily power usage
Remember to put all your heaters on timers and clean your heat pump to make sure it is running at maximum capacity. Don't leave a heat pump on auto or turn it up high as it won't warm your room any faster, but it will cost more.
Have shorter showers to decrease your hot water usage and therefore power bills. Pop a timer in the bathroom as a reminder for those who love a long shower. A shorter shower, cosy slippers, and an electric blanket on the bed will keep you snug.
Can you put your drying rack outside under cover? Or vent your dryer outside? Getting your laundry outside will make your home dryer and warmer – and getting the benefits of the wind minus the rain will dry your clothes and keep the condensation out of the house.
Warm bedding and an electric blanket will cost less than a heater in your bedroom – an electric blanket doesn't cost much to run but will keep you warm all night.
Unplug energy vampires! What electronic devices are you using? Turn off any appliances or devices that you are not using, as this power adds up (a good one to check on your app).
Working from home? Heating a small room will cost less. Popping on a few warm layers and shoes will mean you can reduce the temperature and still be warm. Alternatively, mix it up with a visit to a local café, enjoy a coffee but save on heating bills.
Cooking can also use a lot of power – the humble oven is the biggest energy consumer. Use cost-effective appliances to prepare your food such as a slow cooker, microwave or air fryer. Keep this in mind when you plan your meals and do your food shop. A slow cooker also has the delicious benefits of arriving home to a meal that is ready to go; a recipe for winter warmth!