Ola fuafua lelei – it's Samoan Language Week!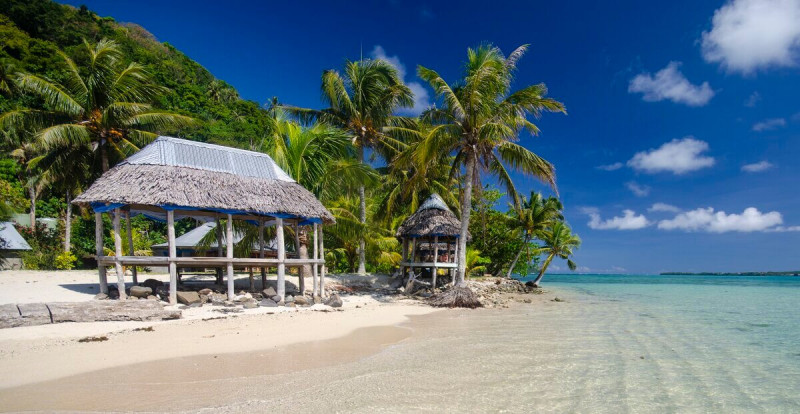 31 May 21
Reading time: 5 minutes
Posted by Tom Hartmann in Planning Pasifika 2 Comments
Language – and language weeks like this one ­– can be so enriching. There's a lot that's worth celebrating.
Languages are not just different ways of saying the same old things – they are entirely other ways of thinking about them, too! (In a previous life I worked as a translator.) And that brings helpful, and at times profound, new perspectives to us all.
The theme for this year's Vaiaso o le Gagana Samoa is:
Poupou le lotoifale. Ola manuia le anofale.
Which means, 'Strengthen the posts of your house, for all to thrive.'
One post of our house needs to be financial stability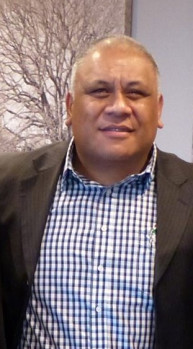 I had a talanoa (inclusive dialogue) with Sam Lafolua in South Auckland, who pointed out a strong connection between this year's theme and strengthening financial capability.
'There are many posts in a Samoan fale that need strengthening in order for people to thrive,' says Lafolua. 'One of these is financial wellbeing and security.'
He points out an important principle in Fa'a Samoa (the 'Samoan way', the customary way of life in the culture).
'The concept and principle of ola fuafua lelei, which encompasses good financial planning and budgeting, is an important part of Fa'a Samoa that needs to be revisited and re-explored as to what it means here in New Zealand.'
So what is ola fuafua lelei all about?
'Ola fuafua lelei is not about today – it's about the future,' explains Lofolua.
This Samoan principle can be translated a few different ways (there's that richness of language), but essentially it means 'planning life well'. Here's how it breaks down:
Ola = life, to live, to be in working order
Fuafua = plan, calculate, anticipate
Lelei = good, fine, positive, effective, favourable, orderly, thoroughly, adequately
'It's about living a life where you are planning well,' says Lafolua. 'And in the Samoan context, it's about ensuring there's enough for the future.'
More generally, sorting out the long term might mean, for example, working out our retirement numbers. It could be charting how our choices will affect our net worth, or pinpointing which savings are most meaningful.
It's about health and wellbeing, too
All this can be especially challenging, particularly for those in the community who are coping with low incomes and high expenses.
'Sometimes that's where we run into a bit of a car crash,' Lafolua says. 'Working in lower paid jobs – that's pretty hard to do these days.'
He describes newly arrived families in the community who are successful at finding a $600 per week job, only to find that their rent is $520.
'How do we ola fuafua lelei in that situation? It's a challenge.'
He points out that ola fuafua lelei is not just financial. 'It's about health, wellbeing, food security. It's all encompassing.'
The strength of the community
Happily, the collective of the dynamic Samoan community supports those who are struggling.
'That communal element is very strong,' says Lafolua. 'And that support is more than enough – you don't need to go to a loan shark. It's about using those resources well.'
However, the cultural reality of fa'alavelave (the practice of contributing money to large occasions such as weddings or funerals) is often misunderstood externally as simply a financial burden.
'A lot of the criticism we cop as a community is because of fa'alavelave – the obligation to family,' explains Lafolua. 'It's particularly difficult when you are matai (chief), a leadership holder.'
What's forgotten, he says, is the reciprocity that encourages the sense of community.
To plan ahead for the cultural giving of fa'alavelave, he says that avoiding living beyond our means and having an emergency fund are key. 'For me that's worked perfectly in terms of meeting some of the obligations I have to within the family.'
How to keep your eye on the horizon
There's the Samoan saying Tago i le to'o, tepa i ata, which uses the analogy of a fishing boat: 'When I'm steering the ship, I'm keeping my eye on the horizon.'
By aiming to ola fuafua lelei with our own money, we can make sure that our choices are not just about today, and where our money is going right now. It's about long-term thinking.
Our planning can also future-proof us for the disasters that can occur.
'We struggle if we do not,' says Lafolua. 'We never get ahead. We are always hungry, looking for money, unhappy. The stress levels are always there. These are always going to be present if we don't flip these conditions.'
If we are able to strengthen that post of the fale, kids in generations to come will learn from that.
'That's the essence of ola fuafua lelei. It's planning for tomorrow as perfect.'
Sam Lafolua is Relationship Manager at The Cause Collective in Auckland, with a wide background in the education sector here in New Zealand and across the Pacific, including Samoa, Tokelau and Fiji.