University is a place many of us go, yet there is hardly any chat around the cost. Or about the affect it will have on our lives down the line, when we'll need to pay back our student loan or move overseas.
Before deciding if you want to go to university, I recommend asking yourself if this is something you want or feel like you should do.
If you decide university is where you want to be, I would encourage you to learn from my financial mistakes! It can be so easy to fall into the trap of pulling out the full living and course-related costs without actually needing it.
This was me, and if I had my time again at university, I can tell you right now, things would be very different. See below for what I would change.
Go for every scholarship you can
Not everyone is given the privilege of receiving a scholarship, but everyone is given the privilege of applying for them. Please go for every scholarship possible, even when you don't think you can get it.
I applied for a scholarship that I felt was way out of my reach, and it gave me $7000 towards my tuition!
Adding on to this, make sure the organisation giving you the scholarship send the money straight to StudyLink – not your bank account. I was just given the money, and that was a dreadful mistake for me.
Hold
off taking money for living costs
Before taking out money for living costs, think about the total sum you'll have clocked up at the end of your university experience.
Currently, you can draw $239.76 a week through living costs. If you complete a standard three-year degree, assuming you receive the funds through 4 semesters of 12 weeks each, that's potentially $34,525.44 you're adding to your student loan.
In some circumstances people need living costs for, well, living. But there are times when you won't need the total amount, or any at all. Try only taking out some of it, or holding off for as long as possible.
Spend
course-related
money on smart stuff
You can take out up to $1000 a year for course-related costs, which can be the best boost when you need a new laptop, phone, textbooks or other necessities. Not so much when you want to fund a snowboarding trip or a couple of student nights.
It may seem obvious – don't spend your money on dumb stuff, right? But when you're in the university environment you feel like you should be going to all of these events and functions when you might not necessarily be able to afford it.
Don't feel like you need to conform to pressure. Your post-university self will thank you for it.
A
ll those e
xtras
: textbooks
, $10 kebabs add up
Then there are the little expenses we don't think about, like having to get new textbooks each year or spending money on food.
My #1 tip for textbooks is always check re-sell Facebook pages and TradeMe before buying them brand new. Usually you can find someone selling a previous year's copy.
Those $10 kebabs may sound cheap even though you have leftovers in a Tupperware container, but trust me, it all adds up after a while. Think about the other things you can put that money towards, like one of those nights out or something for yourself.
Those are the main things to be aware of. I think a huge part of surviving financially through uni is being aware that the more you spend now, the less money you'll have for yourself in the long term.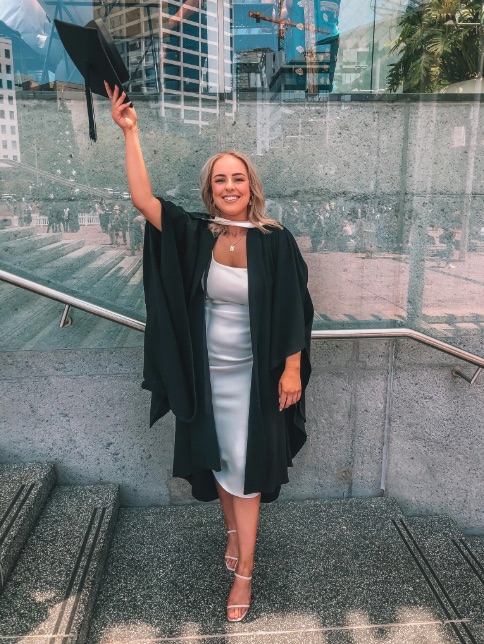 Sarah Kelsey hosts a financial literacy and self-development podcast called The OneUp Project, covering KiwiSaver, investing, first home deposits, finding your passion, starting a side hustle, and more. See theoneupproject.nz