Did nights out on credit lose me my house?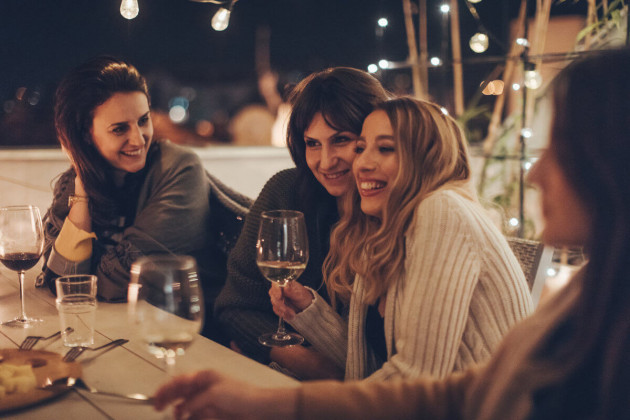 1 February 19
Reading time: 3 minutes
Posted by Priscilla Dickinson in Managing debt Women 3 Comments
As a single woman in my 30s, I'd had enough of renting. My home-buyer's checklist was a small lock up and go, close to the city. In early 2006, I bought a freestanding cottage in Orakei, pouring all my savings into the deposit. While doable, the repayments weren't a walk in the park.
Having the one income, I settled on a bog-standard, two-year fixed-interest home loan rate over 25 years. Part of the bank's welcome package was a credit card with a $5,000 limit, interest-free for the first 12 months. I wasn't sure I'd use it but decided to take advantage of the (seemingly) free finance.
I started using the card for small, frivolous purchases: Friday night drinks, a weekend brunch and shouting the odd coffee. As my spending was scattered, I saw each purchase in isolation – $10 to $20 each time didn't seem like much.
As the balance crept upward, my card became my back-stop. I had access to spare money and up to a year before thinking about paying it back. Time flew, and after eight months I'd racked up the full $5,000. A lifeline suddenly cut, it was difficult to change how I lived.
When 12 months rolled around, fees seemed to appear thick and fast. A $20 account fee tipped my balance over the limit, triggering a $20 over-limit fee. I found myself trapped in a cycle of paying the minimum balance (often late, with a $20 penalty applied), only to find myself a little short before next payday and redrawing on the debt.
In desperation, I took a second job. I'd come home to multiple boxes stacked at my door, spending evenings folding circulars. It was tiring work for small change, and I developed a swollen wrist to boot.
The extra money helped, but progress was slow. Feeling under pressure, I ultimately decided to put my house on the market. After one year of grappling with interest and fees, I repaid the card and cancelled it.
When I discussed a new home loan pre-approval with the bank, their response was that due to account conduct, I had to wait until my credit rating improved. I'd paid around $6,200 for the $5,000 "interest-free" card (125%), including interest and account and late payment fees.
Finance approval has never been so easy, but it's not just about the numbers stacking up. If you're a regular saver and live within your means, a credit card can support your financial situation by covering expenses while offsetting income against a home loan.
If you're using a card to bridge the gap between paydays or fund last-minute Christmas gifts, it's critical to consider the full cost – and your resources – to pay it back.
In my experience, it's easier – and significantly cheaper – to practise patience and cultivate regular saving habits, even for small amounts. There's no greater feeling than to buy or give someone something knowing you've truly earned it.
Priscilla Dickinson has 14 years' experience in the insurance industry and is a freelance writer. Her blog is at justaminutemama.co.nz.